Table of Contents
Content on Mirageportal may include ads, affiliate links, or brand-sponsored, when you purchase through a link on our site, we may earn affiliates' commission, but no additional charges.
Text to art ai generator, Is this the new way to create art? Do you want to create art but you are not an artist? In the past, it seems impossible. But with the rise of Ai technology, the impossible is now possible.
With the help of Ai, you can now create your own art by only using text and your imagination. In this kind of art— imagination is your limit. There is no need to draw, all you need to do is to use an Ai art generator tool.
What Is an AI Art Generator?
Ai art generators are the new trends in the online community. It is a kind of Ai tool that lets anyone create their own image or art by just using text. The tools use the machine learning ability of an Ai to create stunning art for everyone.
In the traditional world, only artists can create a piece of art. It takes skills, talent, and a lot of practice to create art. For that reason creating art is not for everyone. Now with AI technology, everyone can create art with just their imagination.
How to use text to art?
AI art generator is also called text-to-art, text-to-image, or text-to-art generators. It was because users will only use text or prompts to describe what the art should look like.
Night Cafe Studio
The most popular and best text-to-art generator is the Night Cafe. It is the most stable text-to-art generator that everyone can use today. The image above is the art that I created in Night Cafe Studio only using text.
I do a couple of tries using the text-to-art generator Night cafe, and I'm totally blown out by the result. It's absolutely stunning to see this kind of art by just inputting text into the generator.
Night cafe is a free tool that uses a credit system. After signing up you will be given 5 free credits. One creation consumes 1 credit so you must be careful about using credits.
In case you run out of credits, you can purchase for as low as $7.99 for 40 credits. For a free user, there are a couple of ways to get some free credits. Read the list below for ways to earn free credits in Night Cafe.
Ways To earn Free Credits in NightCafe
Share creation on social media: earn 3 credits
Vote for 20 entries in yesterday's challenge: earn 2 credits
Like 10 creations: earn 1 credit
Get 10 followers: earn 5 credits
Get 5 comments on a creation: earn 1 credit
Complete your profile: earn 3 credits
Publish a creation: earn 1 credit
Get 5 likes on one of your creations: earn 1 credit
Follows 5 users: earn 2 credits
Get your first comments: earn 2 credits
Night Cafe Tutorial: How To Transform Your Text Into Art Using Text To Art Generator
There is not much skill required to use a text-to-art generator. All you need to use is your imagination. You just need to visualize in your mind what your art should look like.
Only takes 30 minutes
Sign up In Night Cafe
The very first step is by opening your browser and typing "nightcafe.studio". After that, you will need to sign up for your free account. You can either use Facebook or Google or just sign up using a password.
Start Creating Art
After signing up, claim free credits. You can now directly create art by clicking creations in the uppermost part of the website, then clicking the red button to create.
Choose Creation Method
The next step is choosing a creating method. There are five creating methods that you can choose based on your preference. Creating method is basically the text-to-image Algorithm that you can use to create art out of your text.
Choose a Style
After choosing the algorithm, the next thing that you need to do is choose a style. There are 29 styles in total that you can choose from. There is also an advanced mode where you can upload an image as a base for your artwork.
You can also choose an Aspect ratio, number of images, and resolution when the advanced mode is enabled.
Construct Your Prompt
The last step was constructing your prompt text. After choosing the algorithm and style. Go to the text prompt and describe what you want your art looks then hit create and that's it.
Things you can do After Generating Ai Art
After creating art out of the text, there are lots of things that you can see from it. Let me give you some examples.
Post on Social Media
Use as Book Cover
Use an Illustration or featured image for articles or blog
Make money in Ai Art
Post on Social Media
If you love posting on social media and you want to gain more followers. You can post your ai art creation, this may attract people that love art and you might get some new followers.
Use as a book cover
If you are a writer and you are selling books, there is now a new way to create your book cover. With the help of text to art generator, you can save some money on hiring someone to create a book cover for you. Just go to a text-to-art generator like a night cafe, and you can now have a design for your book cover.
Use an Illustration or featured image for articles or blog
If you are a blogger like me, you know it takes time to create some featured images or illustrations from scratch. But with the help of this ai art generator, we can now create illustrations for our articles in an easy way. It only takes a couple of minutes to create beautiful art that can be used as featured images for blogs.
Make Money From Ai art
You can also have an opportunity to earn some money by using text to art generator. Actually, there are a couple of ways to earn money from it. Let me show you how.
Make money by selling Ai Art as an NFT
I know that at some point you already hear about NFT. You might also be aware that some people generate a good amount of money out of it. But if you are not an artist you might have to create an NFT, but now you can even if you are not an actual artist.
You can mint yours ai AI-generated art as an NFT and try to sell it on an NFT marketplace like Opensea. If you successfully sold your NFT art you might earn some Ethereum. Those Etherium of yours can be traded and converted into some real cash for a profit.
Selling Ai Art to Redbubble
Another way to earn money from Ai art was to sell it to print on demand like Redbubble. Redbubble enables artists to sell their art on their platforms. In every merch that they sell with their art on it, they earn some commission from the items.
Even if you're, not a full pledge artist, you can now sell art in some print-on-demand like Redbubble. You can sell your artwork as some regular artist does. And earn some commission or royalty on every item that is sold.
Sell AI art on Shutterstock
Shutterstock is a place to buy photos, illustrations, videos, and music. Aside from buying you can also sell to Shutterstock. You just need to create an account at submit.shutterstock.com and start submitting your artwork for free.
All the images or artworks that you submit to their platform will undergo some review. When it passes the review, it will show on the Shutterstock platform. You will earn money every time your artwork or image has been downloaded by customers.
List of Other Text To Art Generators
If you want to try other text-to-art generators, here is the list of Nightcafe creator alternatives.
Open Ai DALL- E 2
Our first candidate as an alternative for NightCafe studio was the DALL-E 2 from OpenAI. I have been using this ai art generator and it feels a bit weird. The creation from this text-to-art generator lacks more details compared to NightCafe studio.
Although Open AI lacks accuracy and details, it is also a free text-to-art generator. It's still a good alternative if you lack credits in NightCafe Studio. Open Ai DALL-E 2 was good for creating illustrations for blogs or thumbnails for your content on YouTube. But If you plan to sell some art generated from this tool? well, I don't think so. You may prefer selling high-quality art that can catch the eye of the potential customer.
Open Ai DALL-E 2 also uses a credit system. After signing in to Open Ai you will receive 50 free credits then after that, you will just receive 15 free credits every month.
Art created in Open AI is free for personal or commercial use, but always check its terms of service. They often change their terms– so always check before using them for commercial purposes.
Starry Ai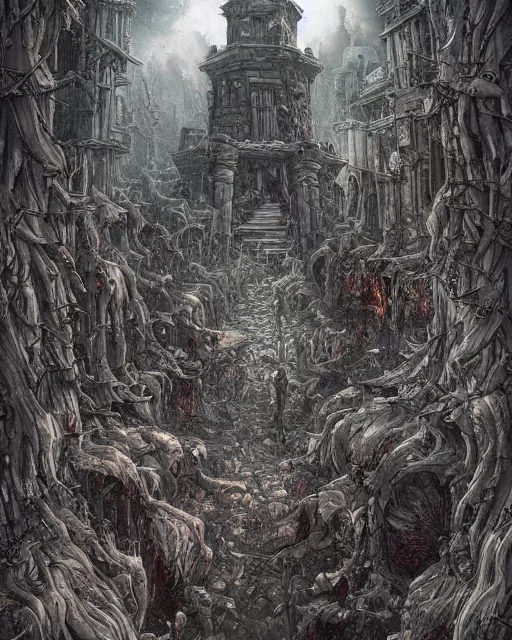 Stary Ai is text to art generator that you can use on mobile. Using these tools gives you options to download the apps in Android or IOS. If you don't want to use mobile, you can directly create AI art through your PC browser.
Like other text-to-art generators, Stary Ai also uses a credit system. After signing up, you will earn 5 free credits. If you run out of credits, there are ways to earn credits for free that I will list below.
How to get free credits in Starry AI
Share on Twitter: Earn credits every three days
Share on Instagram: Earn credits every three days
Share on Reddit: Earn credits every three days
Share on Tiktok: earn credits every three days
Starry AI is a good way to create Ai art for free. You can also use ai art generated using their tools for commercial purposes. You can create an NFT art out of his tools and sell it to NFT marketplaces.
Playground Ai
Playground Ai is the most generous free text to art generator that I've used. If you read their license, you will have all the right to use the art generated by their tools for personal or even commercial uses. Art generated from this tool is highly detailed compared to other ai art tools.
What was even more surprising was you can create 1000 images a day for free. A thousand images are more than enough to explore these tools and perfect your style in crate ai art.
Bottom Line
Can Ai art generators replace artists? For now absolutely not. I have used different text-to-art generators and they can really create art. The downside is— it is not 100% accurate on what I actually describe and imagine in my mind. Ai art has a long way to go and we are just in the early stages of it.
Ai art has a great amount of potential but for now, let's just enjoy these marvelous tools that we can even use to make money for free. Reminder, If you want to sell your ai art always check the license in terms of service, to avoid any issues.
More From Mirageportal
Frequently Ask Questions For Ai art Generator
Can I sell my AI art?
Yes, you can sell your Ai art depending on the license provided by the platform. If you're using Nightcafe Studio you can mint your art to NFT and sell it, you can also sell it to other platforms that buy art. Remember that always check first the terms of service and license in each Ai art generator.
What is the best AI art Generator?
Nightcafe Studio is the best ai art generator today. If you want more premium you can use Midjourney it has more control but can't be used for free.
Can I use AI art for NFT?
Yes, there are some Ai art generators that allow users to mint their ai artwork into NFT. Text to art like NightCafe, Starryai, and Playgroundai gives permission to users to create NFT out of their ai art.
How do you turn words into art?
You should use text to art generator. Text-to-art generator uses Ai technology to create exact art out of your text. You just need to describe what your art should look like and the AI will handle the rest.