Cookie Run Kingdom Merchandise! A lot of players love playing this fun Mobile game called "Cookie Run Kingdom". If you're a fan of this game, and you can't get enough of that cute and lovable cookie character. You might be thrilled to know that there is some Cookie Run Kingdom merchandise for you to buy.
In this article, we'll take a look at the Cookie Run Merchandise that is available to purchase, from keychains, phone cases, cards, pillows, toys, and other collectibles that are available to collect. Enough for the intro and let's dive in and explore the sweet world of cookies of Cookie Run Kingdom merchandise.
1. Cookie Run Kigndom Card Vol.3 The Warriors of Dark Cacao Kingdom 1Box 20Pack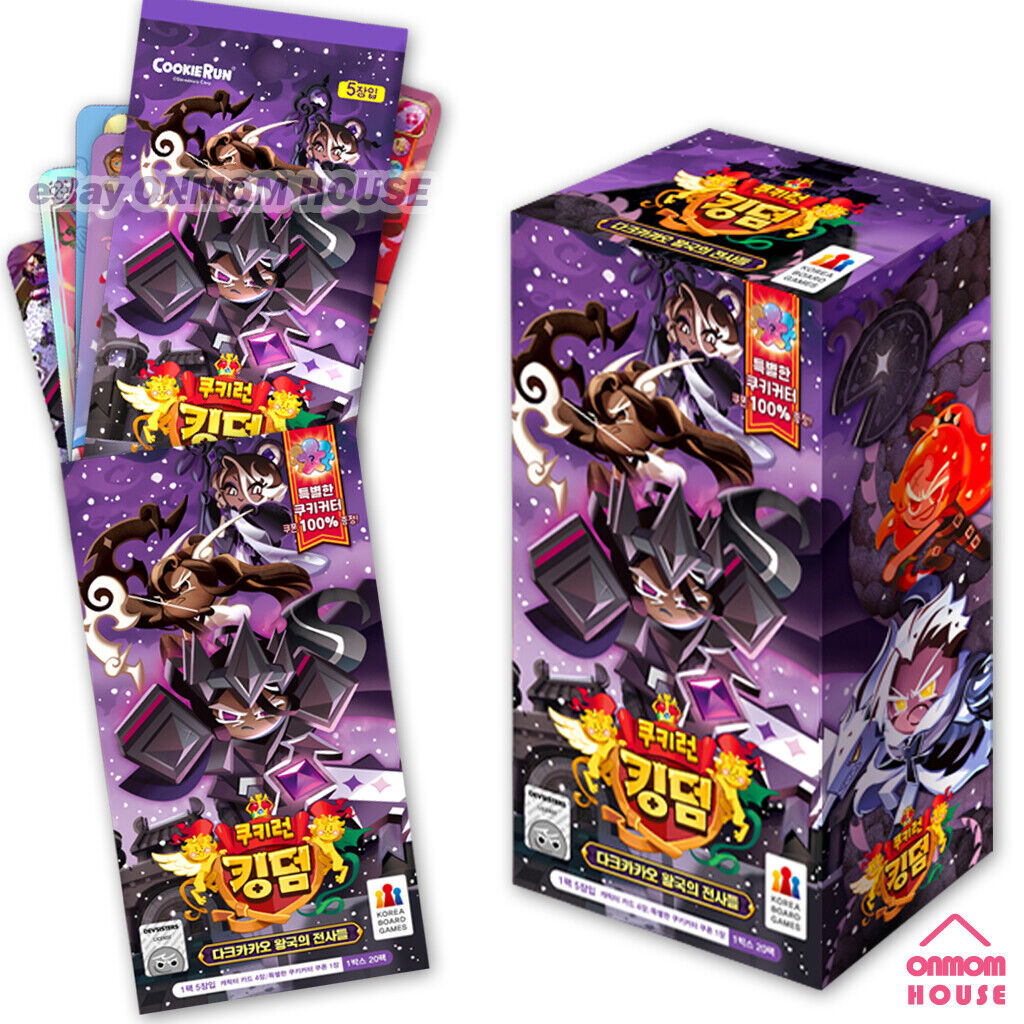 If Dark Cacao Cookie is one of your favorite cookies like me, if pretty sure that you'll gonna like the very first item on our list. A card collectible that features Dark Cacao Cookie.
Though it is just the cover that features Dark Cacao, there is some chance that you can get the exact ancient cookie on the cover if you are lucky. The box contains 20 packs and each pack contains four random cards + 1 cookie cutter coupon that you can use in the game but sadly it is just compatible with Korean servers.
This Cookie Run merchandise is 100% original and also has KC licensed.
2. Cookie Run Soulstone Keychain Vol.1 (one keychain random selection)
Another Randomized Cookie Run Kingdom merchandise for you to purchase. Have a chance to get a Pure Vanilla Soulstone in real life, this time the soulstone is in keychain form.
This item will be shipped randomly and if you are lucky, you might obtain one of the ancient cookies in the game as a keychain. This Keychain is sold directly by Cookie Run Kingdom store on amazon so you can be sure the items are 100% authentic.
3. Youtooz Frost Queen Cookie 4.7″ Inch Vinyl Figure, Official Collectible Frost Queen Cookie
This one is not directly produced by Cookie Run Kingdom, but instead, by another company that specializes in producing figurines called "Youtooz", they have their own Cookie Run merchandise collectibles that you can buy on Amazon.
Frost Queen Cookie is one of the favorite cookies for PVP in the game. And you love this cookie, Im pretty sure that you gonna love this Frost Queen Cookie action figure.
They are made from high-quality materials, and high-quality packaging to ensure a long shelf life as your collection.
4. Cookie Run Collectible Figure Gnome's Life
Do you get amazed by these little workers in the Cookie Run Kingdom called Gnome?, Well you can also collect some of those as a figurine. The official Amazon store of Cookie Run Kingdom offers a cute figure of these Gnomes in different actions.
When you purchase, the figurines will be picked randomly, you can have one of the six different actions every time you purchase.
5. Youtooz Cake Hound Plush 1ft, Soft and Adorable Stuffed Cake Hound Plush 
Want some hugable cookie run kingdom plush? We have it for you, you can order a 1ft soft and adorable stuffed caked hound. Cake hounds might be enemies in the game but when can't deny the fact of how sweet they actually look.
This Cookie Run Kingdom merchandise is also made by Youtooz, which means you can ensure that this merch is made of high-quality materials. The packing of this item was also a custom-made waterproof mailer for maximum protection.
6. Cookie Run Kingdom Cookie Village
Build your own Cookie Run Kingdom village in real life in a form of acrylic figures. Collect all six available buildings to build your complete village. This Cookie Run merch was also made by the Cookie Run Kingdom and sold through their official Amazon store.
When purchased, each where picked randomly just like the other Cookie Run collectible items. Try to complete all 6 of them to complete your own Cookie Run Kingdom villages.
7. Cookie Run Legendary Tin Box Set
Do you love art and at the same time you love Cookie Run Kingdom? If yes, you might like this Cookie Run merchandise. A tin box imprinted with Legendary cookies can be used to store valuable items.
The tin box was also included with a polyester fabric poster that looks like a stained glass window. You can place it in your room or anywhere in your house as artwork.
8. Cookie Run Collectible Figure Brave Edition
GingerBrave is the main character in the game Cookie Run Kingdom. I don't know why, but I personally like this character even though he is not that strong. I don't even change my profile picture in the game and still using GingeBrave. If you love GingerBrave like me, you might be considering purchasing this Cookie Run merchandise.
There are six action figures in this collection, and you will a random action figure every time you purchase.
9. Cookie Run Herb Cookie Mug Set 
Is Herb Cookie one of your favorite healers in the game? You might want to get one of these. This mug set has an Herb Cookie theme, there is even the face of an Herb Cookie engraved in the mug that looks like a flower pot of Herb cookies.
The mug is made from ceramic with a silicon cover on top. This Cookie Run merch will give you a smile in your morning tea or coffee.
10. Cookie Run Kingdom Sorbet Shark Figure Portable Charger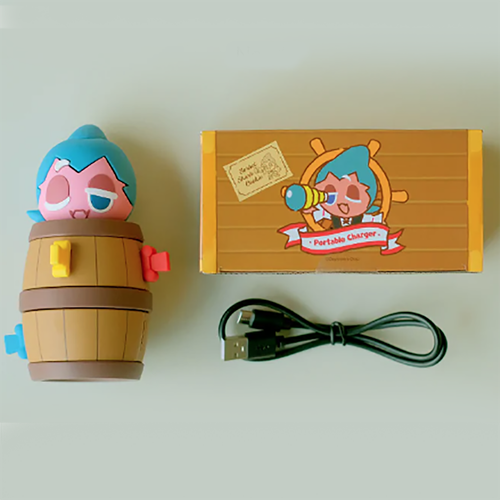 Next on our list is Sorbet Shark portable charger. This one is official Cookie Run Merchandise but it was already sold out in Cookie Run's official store.
Luckily, I find some on ebay, you can find some trusted sellers that sell brand new items of Sorbet Shark Portable chargers. They might get some of these when Cookie Run still selling this item and resell it on Ebay.
This portable charger is a 5200mAh battery with a type-C cable for faster charging.
More From Mirageportal